Active Time Report with Final Fantasy XV gameplay footage
Posted by
Zidane007nl
on 3 November 2014, 23:20 -
0 comments
Last Friday Square Enix Presents featured the first Active Time Report with the latest news and footage of games that are currently in development. The first report was dedicated to Final Fantasy Type-0 HD and Final Fantasy XV.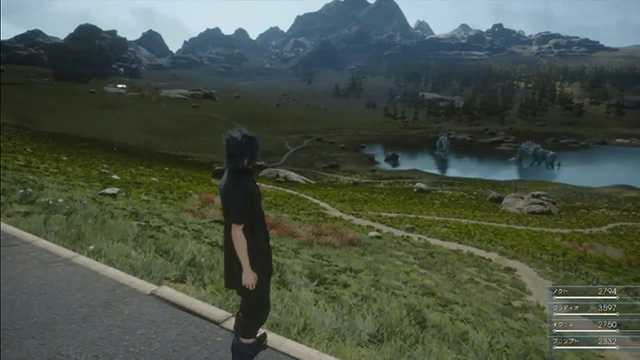 The stream starts of with Shinji Hashimoto greeting everybody welcome. After that a message from Hajime Tabata is showed where he apologies for the delay of Final Fantasy Agito+, the PlayStation Vita version of the original game which was originally scheduled for release on 15 January 2015.
Next item is Final Fantasy Type-0 HD where footage is shown about the characters with French text and English voices (footage shown on Paris Games Week).
For the Final Fantasy XV part of the stream Yasuyuki Matsunami, map director, and Yusuke Naora, art director, joins the stream to show exploration footage of Noctis and team through the Duscae region. Later also Tech Demo #1 is showed with the current build of Luminous Studio engine version 1.4.
The next Active Time Report will be streamed during Jump Festa which takes place on 20 and 21 December.