Star Ocean: The Second Story R now available
Posted by
Zidane007nl
on 2 November 2023, 22:59 -
0 comments
Star Ocean: The Second Story R, the remake of the 1998 classic RPG, is now available worldwide both physically and digitally on PlayStation 4, PlayStation 5, Nintendo Switch and PC via Steam.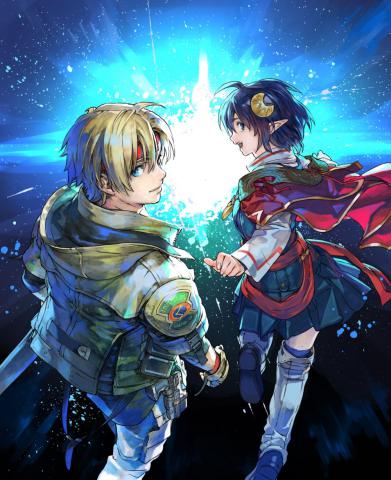 In Star Ocean: The Second Story, the story begins with Claude, a Federation officer, who finds himself transported to an undeveloped planet. While searching for a way home, an encounter with a girl named Rena draws them into a quest to save her people, just as an ancient prophecy foretold. Players will begin their adventure with either Claude or Rena, and depending on their choice, the perspectives and the allies' players recruit will change. Players will get to know party members through the unique 'Private Actions System', which will allow them to grow relationships and unlock a variety of different endings.
Star Ocean: The Second Story R is a 2.5 remake developed by Gemdrops featuring a rearranged soundtrack, new difficulty settings, numerous quality-of-life improvements and more.
If you never heard of this game, you can try the demo where you can play the first three hours of the game. You can import your save to the full game. Below you can watch the launch trailer.