Final Fantasy X / X-2 HD Remaster PlayStation 4 release dates
Posted by
Zidane007nl
on 3 March 2015, 23:41 -
0 comments
Square Enix has announced that the PlayStation 4 version of Final Fantasy X / X-2 HD Remaster, which was announced last December, will be released on 12 May in North America, 14 May in Japan and Australia and 15 May in Europe.
The PlayStation 4 version will contain a couple of new features: improved graphics, the option to switch between the original soundtrack and the remastered soundtrack and cross-save compatibility with the PlayStation 3 and PlayStation Vita version.
Square Enix is offering an limited edition to all European fans that will contain an unique steelbook featuring artwork from legendary artist Yoshitaka Amano next to the game.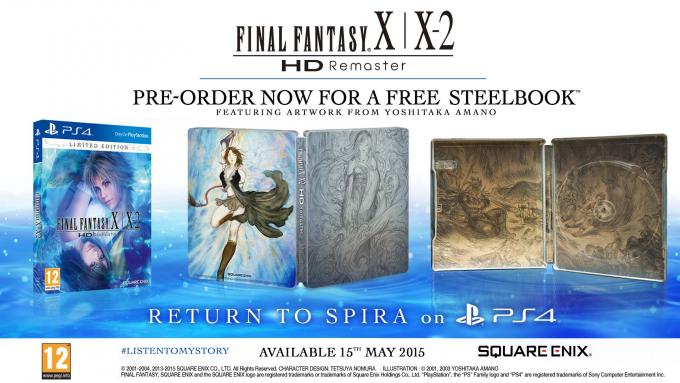 Other Games
Poll
The Website
Interactive
Multimedia
Web Resources