Update on development Final Fantasy XVI
Posted by
Zidane007nl
on 27 December 2021, 23:07 -
0 comments
Naoki Yoshida, producer of Final Fantasy XVI, has recently released an update on the current status of the development of Final Fantasy XVI, which was announced in September 2020 at the PlayStation 5 Showcase.
During that annoucement Naoki Yoshida said that in 2021 the next big information reveal will take place. We didn't get it. Due to the COVID-19 pandemic the development of the game has been delayed by almost an half year and the next reveal is now planned for Spring 2022.
You can read the full update below.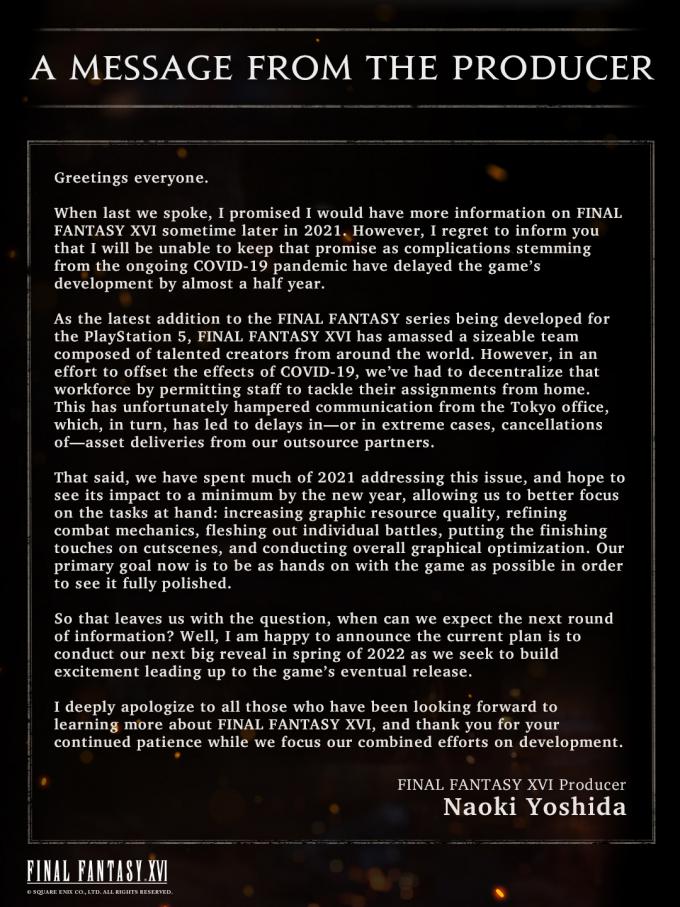 Other Games
Poll
The Website
Interactive
Multimedia
Web Resources