NieR Replicant ver.1.22474487139... now available
Posted by
Zidane007nl
on 24 April 2021, 15:51 -
0 comments
NieR Replicant ver.1.22474487139..., the updated version of the Japan exclusive game NieR Replicant, is now available worldwide for PlayStation 4, Xbox One and Steam.
NieR Replicant was originally released on 22 April 2010 in Japan for PlayStation 3 together with NieR Gestalt. In the West NieR Gestalt was released as Nier. Both games have a different storyline but takes place in the same world. NieR Replicant never got a release in the West untill now.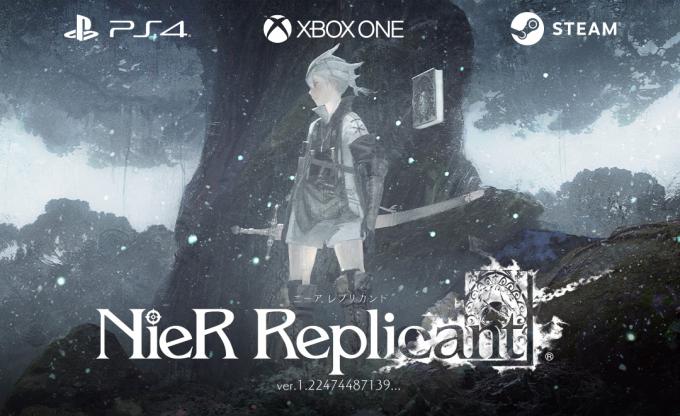 This updated version includes brand-new story content, extra dungeons, costumes and more, including:
Extra Episode – Players can enjoy a new scenario and exhilarating boss battle by playing through the game, in an all new "Mermaid" episode featuring a wrecked ship and a little girl.
Extra Dungeons from "15 Nightmares" – Previously released as downloadable content for the original release in Japan and similar to "The World of Recycled Vessel" content in the West, fans will be able to undertake a series of challenging dungeons as the "15 Nightmares" protagonist in the world of recycled vessel. Playing through the dungeons will unlock a variety of weapons, as well as extra costumes, "Kabuki" and "Samurai." You will also be able to change the appearance of enemy bullets to Emil's face through the option menu after obtaining either of the costumes.
Soundtrack from NieR:Automata – Players will unlock an option to switch to select background music tracks from the critically acclaimed NieR:Automata after completing the first playthrough.
Guest Cast from NieR:Automata – The English and Japanese voice actors of 2B and 9S will be featured in the game.
The protagonist is a kind young man living in a remote village. In order to save his sister Yonah, who fell terminally ill to the Black Scrawl, he sets out with Grimoire Weiss, a strange talking tome, to search for the "Sealed verses."
Below you can watch the launch trailer.