Merry Christmas and a Happy 2018!
Posted by
Zidane007nl
on 25 December 2017, 09:06 -
0 comments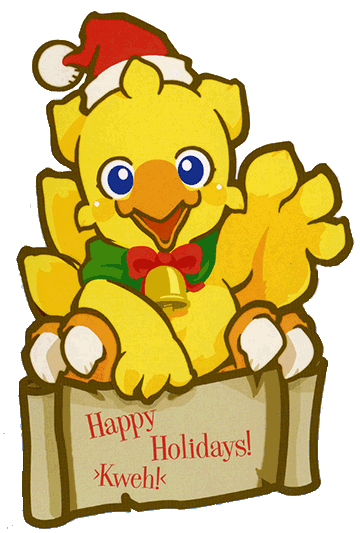 I want to wish everybody a Merry Christmas and a Happy 2018!
When I look back at the year 2017 it was the year that Final Fantasy XV got a lot of updates after the release on 30 November 2016. Also downloadable content has been released like Episode Gladiolus, Episode Prompto, Epiisode Ignis and the multiplayer expansion Comrades. Early this year NieR: Automata, the sequel to the 2010 game Nier, was released and the game received very positive reviews. Also Final Fantasy XII: The Zodiac Age, the remastered version of the PlayStation 2 version Final Fantasy XII, was released. Other games that Square Enix released this year are Kingdom Hearts HD 2.8 Final Chapter Prologue, Dragon Quest Heroes II, Final Fantasy Awakening, Life Is Strange: Before the Storm, Final Fantasy IX and Star Ocean: The Last Hope 4K & Full HD Remaster.
What will 2018 bring us? In January Dissidia: Final Fantasy NT will be released, following with the remake of Secret of Mana in February. But when will Kingdom Hearts III be released? And will Square Enix announce more information (and a release date) of Final Fantasy VII Remake?