Final Fantasy X / X-2 HD Limited Edition announced
Posted by
Zidane007nl
on 9 July 2013, 23:18 -
0 comments
Square Enix has announced today that you can now pre-order Final Fantasy X / X-2 HD Remaster and they will also release a limited edition of the HD remake of Final Fantasy X and Final Fantasy X-2 in North America, Europe and other PAL regions. Next to the game the limited edition will contain a book with exclusive artwork from the original development teams.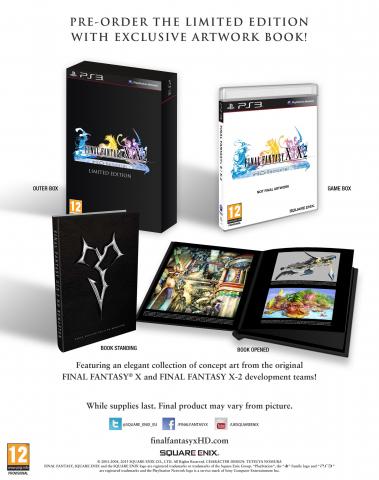 Square Enix did not tell when Final Fantasy X / X-2 HD Remaster will be released. Since Square Enix is remastering the international version of both games, North American fans can fight the Dark Aeons and Penance for the first time and also some other changes.
They've also released a new video comparing the intro movie in the original version of Final Fantasy X and the HD remake. You can also check the official website of the games.