Final Fantasy Type-0 localization 90% complete in 2011
Posted by
Zidane007nl
on 17 November 2012, 16:01 -
0 comments
While Japanese fans are waiting for the sequel of Final Fantasy Type-0, we are still waiting for the original to be released. According to an anonymous source the release was very close.
The anonymous source, who recorded a voice over for the game, has told Operation Suzaku that the English localization of Final Fantasy Type-0 is at least 90% complete. The dubbing sessions took place just after the release of Final Fantasy Type-0 in Japan on 27 October 2011. The recording of the voices was complete.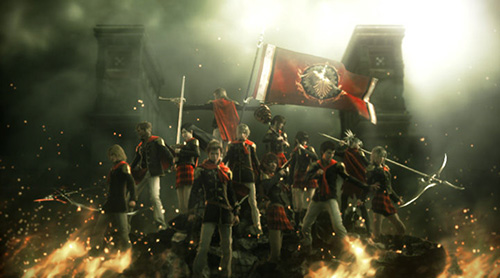 But things went wrong at the beginning of 2012. PSP software and hardware sales had not been doing very well in the United States. Square Enix reacted to this by putting the localization of the game on hold.
Recently GameSpot had an interview with Hajime Tabata, scenario director of Final Fantasy Type-0. He said that they are waiting for the fans to strongly show interest for the game.

Operation Suzaku has started a petition to bring Final Fantasy Type-0 to the west. You can sign the petition here.