Star Ocean: The Last Hope a Xbox 360 exclusive?
Posted by
Zidane007nl
on 6 September 2008, 21:03 -
0 comments
According to the manual that comes with the American version of Infinite Undiscovery Star Ocean: The Last Hope will only be released on Xbox 360.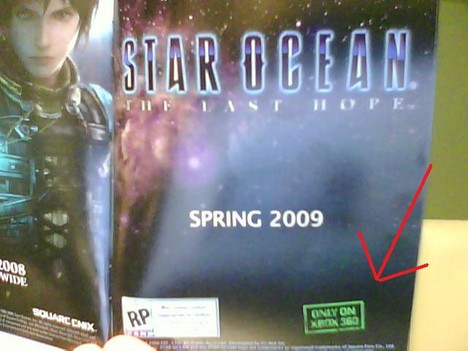 Let's hope that the game will also be released on the PlayStation 3, like what happened with other Xbox 360 exclusive titles (Bioshock, Enchanted Arms, Lost Planet).
Source: NeoGAF
Other Games
Poll
The Website
Interactive
Multimedia
Web Resources