Merry Christmas and a Happy 2021!
Posted by
Zidane007nl
on 25 December 2020, 14:56 -
0 comments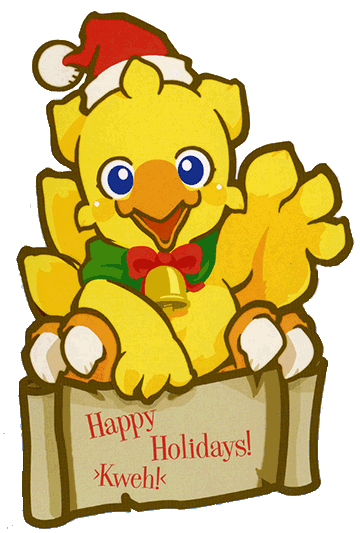 I want to wish everybody a Merry Christmas and a Happy 2021!
2020 was a year where everything was different. The outbreak of COVID-19 worldwide caused a lot of suffering. We lost loved ones, others became (very) sick. To prevent the spread of the virus, we lost a lot of freedom by staying at home and working at home (causing video calls with questions like "can you hear me?"). Several companies developed a vaccine, but I have my doubts whether everyone will be vaccinated soon.
The COVID-19 outbreak also had an impact on the gaming sector. Several events (like E3 and gamescom) were cancelled or online only.
The most anticipated game this year was Final Fantasy VII Remake which has been released on 10 April 2020 after one month delay which was announced in January. This first part takes place in Midgar, were several new elements have been added to the storyline. The game received very good reception and selling over 3,5 million copies in the first 3 days. In August 5 million copies were sold.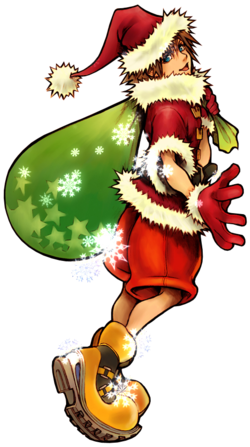 In the same month another remake was released; the remake of the 1995 game Trials of Mana. In August we got a remastered version of Final Fantasy Chrystal Chronicles, called Final Fantasy Crystal Chronicles: Remastered Edition. In November the first rhythm game in the Kingdom Hearts series was released: Kingdom Hearts: Melody of Memory and early this month Dragon Quest XI S: Echoes of an Elusive Age - Definitive Edition.
What will 2021 bring us? Square Enix has announced that in 2021 more information will be released of Final Fantasy XVI. Hopefully more information will also be revealed for Babylon's Fall and Project Athia. In February Bravely Default 2 will be released and in March Balan Wonderworld (not really a RPG).
What about Hell and Heaven in 2021? In 2021 Hell and Heaven Net will celebrate its 20th birthday, which is really old for a Final Fantasy / Square Enix fansite. If you have any ideas how to celebrate, please let me know.
Stay safe.