Final Fantasy VII Remake sales exceeds 3.5 million in 3 days
Posted by
Zidane007nl
on 24 April 2020, 11:59 -
0 comments
This month Final Fantasy VII Remake was finally released. Earlier this week Square Enix has announced on Twitter that shipments and digital sales has exceeded over 3.5 million worldwide in three days after the release on 10 April.
We're proud to announce we shipped and digitally sold over 3.5M copies of Final Fantasy VII Remake in 3 days!

All of us would like to raise our Buster Swords to say THANK YOU to everyone who has supported us during launch, we hope you're all enjoying the game!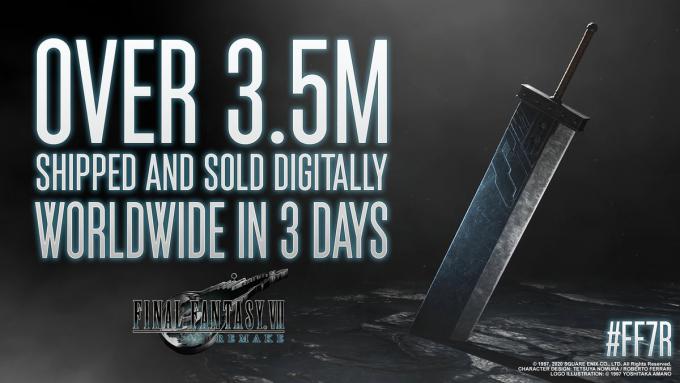 However this is not the fatest selling Final Fantasy game. When Final Fantasy XV was released back in 2016 the game has shipped 5 million copies of the game within 24 hours. Final Fantasy XV was no PlayStation exclusive. It was also released in Xbox One at launch day.
Final Fantasy VII Remake has received very good reviews scoring an 88 on Metacritic at this moment.