Kingdom Hearts 1.5 HD ReMIX announced!
Posted by
Zidane007nl
on 20 September 2012, 20:48 -
0 comments
During the opening of Square Enix's Tokyo Game Show booth the company has announced Kingdom Hearts 1.5 HD ReMIX for PlayStation 3 to celebrate the 10th anniversary of the Kingdom Hearts series.
This HD collection will consist of three games: Kingdom Hearts: Final Mix (released in 2002 on PlayStation 2), Kingdom Hearts: Re:Chain of Memories (released in 2007 on PlayStation 2) and Kingdom Hearts: 358/2 Days (released on Nintendo DS in 2009), which will NOT be the full game, only the cutscenes. Next to the HD upscaling, the collection will also feature trophy support.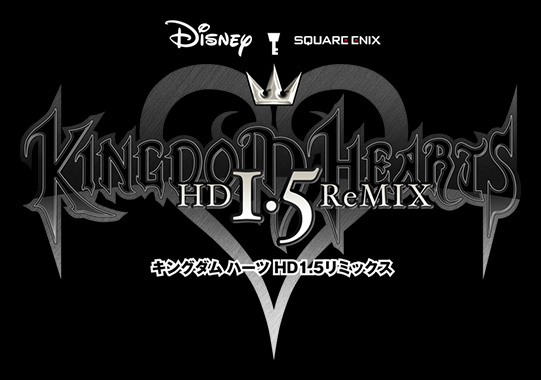 The collection will be released somewhere in 2013 in Japan. No word about a western release.
Additionally to this Square Enix has also announced an online browser game with the work title Kingdom Hearts for PC browser.