Square Enix trademarks Chocobo Grand Prix in Japan
Posted by
Zidane007nl
on 20 December 2020, 15:57 -
0 comments
On 1 December 2020 Square Enix has trademarked Chocobo GP and Chocobo Grand Prix. Chocobo GP was trademarked in Japanese and English, Chocobo Grand Prix only in Japanese.
Could this mean a sequel to Chocobo Racing is in development? Chocobo Racing was released in 1999 on PlayStation. At E3 2010 a sequel for Nintendo 3DS was announced called Chocobo Racing 3D, but was cancelled in 2013.
In the MMORPG Final Fantasy XIV Chocobo Racing is a mini-game in the Gold Saucer.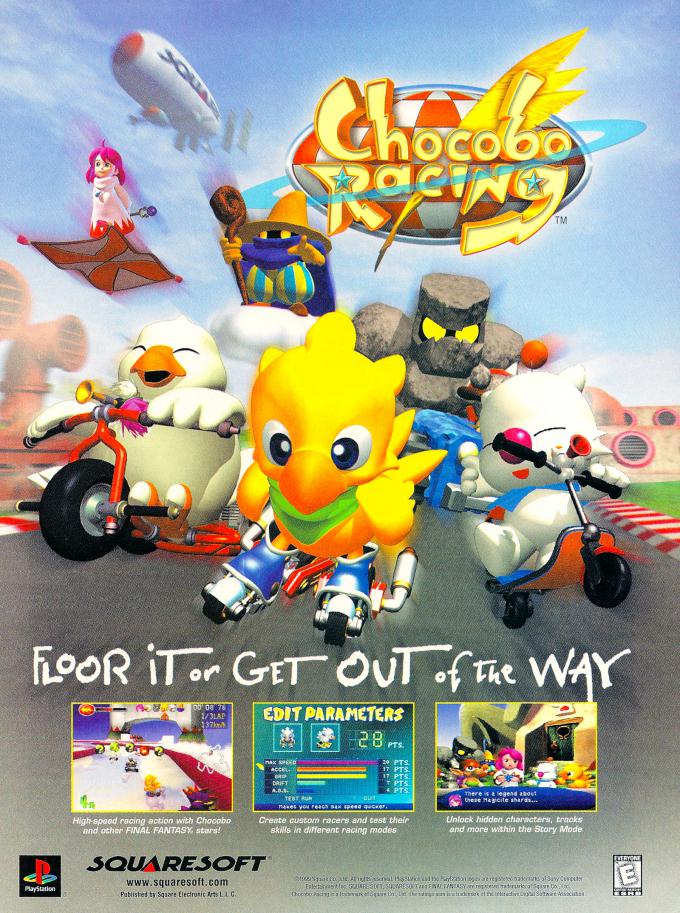 Other Games
Poll
The Website
Interactive
Multimedia
Web Resources