Story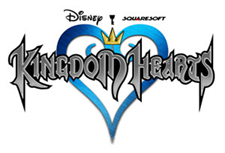 A 14 year old named Sora, was one day separated from his two best friends because of a huge storm, transporting him to other worlds, the same thing happened to Sora's two best friends Riku and Kairi.
After being taken from his home, Sora finds himself in Disney World, full of color and illumination. There he finds out of the problems going on there. King Mickey had just gone missing, and Court Wizard Donald en Captain Goofy have set out to find him. Sora eventually meets the Disney characters and joins them. It was easy for him to do so, since he had lost his friends and they had lost their King. Both sides where searching something.
In their journey, the three find out that there are a group of ominous creatures by the names of the Heartless. They come from and unknown dimension and look around Disney Land to steal Hearts, so that they can go into their souls and use them to obtain the princess of Hearts. After obtaining these they can open a door, which in turn holds powers yet not known. This means that the Heartless can become into any creature they desire. They are cruel and wicked and will not stop at anything. Finally Sora realizes that it was the Heartless who caused the storm in his home, and that is what made him lose his friends, and made Goofy and Donald lose their King.
Now, having a common enemy, the three join forces and set out for many journeys in the hope of saving Sora's friends, and King Mickey.
¤ Specifications
Platform:
PlayStation 2
Developers:
Square, Disney
Publisher:
Square, Square EA, Sony
Players:
1
Discs:
1
¤ Screenshots



¤ Release Dates

Japan:
28/03/2002

USA:
17/09/2002

Europe:
15/11/2002
¤ Box Covers
Japanese version
United States version
European version