Revenant Wings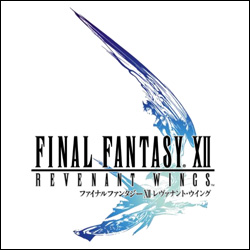 Final Fantasy XII: Revenant Wings is a real-time strategy game for the Nintendo DS that plays after its big brother and will feature the Final Fantasy XII characters Vaan (an 18 years old sky pirate) and Penelo (Vaan's 17-years-old navigator). Vaan is in search of a treasure, and has just arrived on the floating continent of Puruvama. The game will take place both on this floating continent and on the ground below.
The director and scenario writer is Motomu Toriyama, who also did Final Fantasy X-2 and is also directing the upcoming Final Fantasy XIII. Co-producer is Eisuke Yokoyama.
Below you'll find artwork and screenshots from the game. The trailer can be found here. On the official websites you can find more information about the game.
» Official Japanese Website
» Official North American Website
» Official European Website
¤ Artwork from Final Fantasy XII: Revenant Wings
¤ Screenshots from Final Fantasy XII: Revenant Wings