Chocobos
What would be a Final Fantasy game without Chocobo's? In Final Fantasy XI Chocobo's are available at a Chocobo Stable, that is located in the three big cities. For a little amount of Gil you can ride one. Chocobo's are handy if you want to travel to a far place, like from city to city. Also when on a Chocobo you don't encounter enemies. But there are restictions. You can't talk with an NPC, read signs. And you can't use magic either. Also beware of that when the Chocobo is tired he leaves you behind and you have to walk further.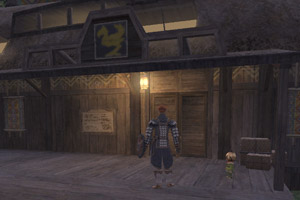 However you can't just ride a Chocobo. You first need to fulfill a quest and it isn't an easy one I can tell you. First you need to be at level 20 at least and second you need to have completed the Chocobo License Quest.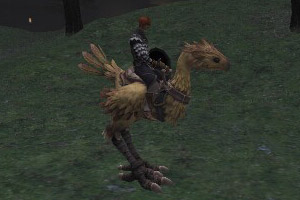 When on a Chocobo you can also dig for items. You need to have Gysahl Greens in order to dig. Every dig is one Gysahl Green. You can only dig in earth, grass, sand and shallows.