Story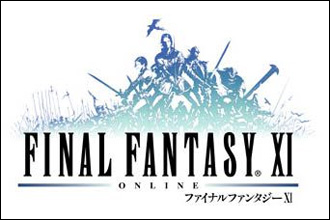 The world of Vana'diel stands at the brink of war. Three powerful nations, united in their plight against the beastmen forces, look to their last hope -- brave adventurers like you!
Will the beastmen gain the upper hand, and thrust the once-peaceful Vana'diel into another war? Step into the world of Vana'diel and journey forth on grand adventures with players from all across the globe!
FINAL FANTASY XI is the first online game in the award-winning FINAL FANTASY series. How you play is up to you, with limitless possibilities for adventure. Set out on your own to discover the countless secrets of Vana'diel, or form a party with your friends to purge the beastman forces and bring home sensational spoils!
The first step in your adventure is to create your character's traits, including race, gender, face, hair color, body size, job, and nationality. This will become your on-screen "alter ego" in the world of FINAL FANTASY XI.
The classic Job System of the FINAL FANTASY series returns in FINAL FANTASY XI. You can acquire a wide variety of abilities with various jobs -- and even discover new jobs as you play!
Rumor has it that with the proper training, Vana'diel adventurers can become paladins, bards, and rangers. What other jobs will you be able to discover?
¤ Specifications
Platform:
PlayStation 2, PC, Xbox 360
Developer:
Square Enix
Publisher:
Square Enix, UbiSoft
Players:
Unlimited
Discs:
Varies per version
¤ Screenshots



| | | | |
| --- | --- | --- | --- |
| ¤ Release Dates | PlayStation 2 | PC | Xbox 360 |
| | | | |
| --- | --- | --- | --- |
| Japan: | 16/05/2002 | 07/11/2002 | 20/04/2006 |
| USA: | 28/10/2003 | 23/04/2004 | 18/04/2006 |
| Europe: | Not Released | 16/09/2004 | 20/04/2006 |
| | | |
| --- | --- | --- |
| ¤ Box Covers | PlayStation 2 | PC |
Japanese version

United States version

Japanese version

United States version

European version