Story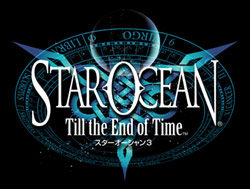 Twelve heroes thwarted the Ten Wise Men's plot to destroy the universe. Four hundred years have passed...
The time is SD 772. The Pangalactic Federation is at the zenith of its might with unparalleled power in the universe. Having already explored one third of the Milky Way, the Federation continues research in its insatiable quest for even more power.
The young Earthling Fayt Leingod and his family visit Hyda, a resort planet in the Pangalactic Federation. His parents, Robert and Ryoko, lead busy lives as premier authorities on symbological genetics. With their first extended break in some time, they have decided to take a family trip. Fayt is far from enthusiastic, but his childhood friend Sophia Esteed pesters him into going along. Despite his complaints, Fayt enjoys the trip in his own way; it gives him the chance to escape his studies and play battle simulator games to his heart's contents.
Fayt strolls around the hotel and plays the battle simulator with Sophia while his parents relax on the beach. This tranquility is abruptly shattered when an unknown military space force attacks Hyda. The assault leaves buildings destroyed and the resort's natural surroundings in ruin. Amidst the chaos, Fayt attempts to escape with Sophia and the other resort guests to an emergency shelter, joining his parents along the way. But even their escape route falls under attack. Fayt manages to reach the shelter, but he is separated from his parents...
¤ Specifications
Platform:
PlayStation 2
Developers:
tri-Ace
Publisher:
Enix, Square Enix, Ubisoft
Players:
1 or 2
Discs:
2
¤ Screenshots



¤ Release Dates

Japan:
27/02/2003

USA:
31/08/2004

Europe:
01/11/2004
¤ Box Covers
Japanese version
United States version
European version