Story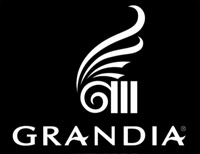 Sky Captain Schmidt was a legendary flyer who flew faster and further than anyone in the world. Although he has faded from the memories of most, he is still an inspiration to a generation of aspiring young pilots.
On Titalos Island in the middle of the great Belion Sea is a peaceful village called Anfog. Tucked away in a corner of this village is a garage from which the sound of hammering can be heard. Inspired by tales of Sky Captain Schmidt, a young man named Yuki is building his own airplane. "Someday I'll leave this village and fly over the sea, all the way to the mainland!" he thinks to himself. His eyes grow distant, imagining the vast sky stretching out in front of him.
Nearby, a flaming arrow slices through the night. A horse-brown carriage races through the forest just ahead of it's pursuers. "I must get to Arcriff...!" This thought alone allows Alfina to face her fears and take this dangerous journey.
Fate brings these two young people together just as the world is about to fall apart...
From: Official US Website
¤ Specifications
Platform:
PlayStation 2
Developer:
Game Arts
Publisher:
Square Enix
Players:
1
Discs:
1
¤ Screenshots



¤ Release Dates

Japan:
04/08/2005

USA:
14/02/2006

Europe:
Not released
¤ Box Covers
Japanese version
United States version