Story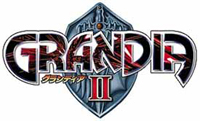 Ryudo is a young Geohound, working odd jobs with his companion Skye. Known for his ability to do just about ANY task, he quickly built a reputation as an efficient workhorse. Willing to do what no one else wished to.
Bouncing from job to job in order to keep the gold flowing in, Ryudo accepts, albeit grudgingly, a job involving the Church of Granas, in the village of Carbo.
Once in Carbo, a beautiful voice carries on the wind, singing hymns to Granas. Intrigued, Ryudo enters the nearby church and finds a Songstress, Elena, practicing hard for an upcoming ceremony.
It is from here that Ryudo accepts his role, bodyguard to the Songstress Elena.
And so two strangers head out on what seems to be a simple assignment...
¤ Specifications
Platform:
Dreamcast, PlayStation 2 & PC
Developer:
Game Arts
Publisher:
Sega, Enix, UbiSoft
Players:
1
Discs:
1; PC: 2
¤ Screenshots



| | | | |
| --- | --- | --- | --- |
| ¤ Release Dates | Dreamcast | PlayStation 2 | PC |
| | | | |
| --- | --- | --- | --- |
| Japan: | 03/08/2000 | 28/01/2002 | Not Released |
| USA: | 06/12/2000 | 21/02/2002 | 10/03/2002 |
| Europe: | 23/02/2001 | 28/03/2002 | 12/04/2002 |
| | | |
| --- | --- | --- |
| ¤ Box Covers | Dreamcast | PlayStation 2 |
Japanese version

United States version

European version

Japanese version

United States version

European version