Game Introduction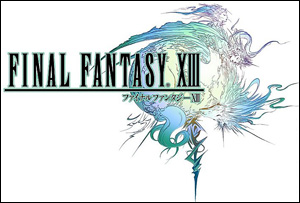 Final Fantasy XIII is the latest game in the long running Final Fantasy series. The game was officially announced on May 9th, 2006, during Square Enix's pre-E3 conference for the PlayStation 3. Two years later during Microsoft's 2008 E3 press conference the game was also announced for the Xbox 360. The game will run on the Crystal Tools engine (before White Engine) and was originally developed for the PlayStation 2.
To celebrate the 13th title in the Final Fantasy series, Square Enix has started a huge project called 'Fabula Nova Crystallis' (that's Latin for 'the new tale of the crystal') that will cover various content on multiple platforms. Next to Final Fantasy XIII, Final Fantasy Versus XIII and Final Fantasy Agito XIII are part of that project.
Final Fantasy Versus XIII will be an action based game ala Kingdom Hearts and Dirge of Cerberus that will released on the PlayStation 3 only and will be developed by the Kingdom Hearts team.
Final Fantasy Agito XIII was announced as a mobile game first, but now will be released on the PlayStation Portable.
¤ Specifications
Platform:
PlayStation 3, Xbox 360
Developer:
Square Enix
Publisher:
Square Enix
Players:
1
Discs:
1 Blu-ray (PlayStation 3), 3 DVD's (Xbox 360)
¤ Screenshots



| | | |
| --- | --- | --- |
| ¤ Release Dates | PlayStation 3 | Xbox 360 |
| | | | |
| --- | --- | --- | --- |
| | Japan: | 17/12/2009 | - |
| | USA: | 09/03/2010 | 09/03/2010 |
| | Europe: | 09/03/2010 | 09/03/2010 |