Story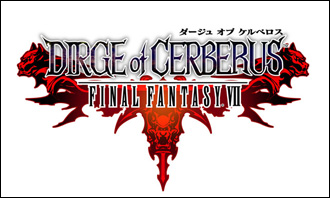 Three long years have passed since the events of Final Fantasy VII.
Meteor had left a tremendous scar on the planet. The once green land withered and the rediant light of mako vanished. The calamity known as Meteorfall would never be forgotten by anyone who lived through that fateful day.
In the midst of this tragedy, people worked to help one another, and the world slowly began to rise from the ashes of decay and decimation.
Just as things began to stabilise, and ominous event transpired in Junon. In the course of a single night, a large number of people disappeared without a trace. News of this mass disappearance carried swiftly across the globe and spawned rampant speculation.
Around the same time, in the city of Edge, eerie rumours passed through the streets. Rumours of screams echoing from nearby Midgar, night after night...
At the heartof Meteor's attack on the planet, Midgar had sustained the most damage and was no longer a place for man to dwell. However, records were uncovered that led many to believe that people had been left behind in the city. Television crews and volunteer organisations sent in rescue teams, but not a single person returned...
Kalm, located to the east of Midgar, also sustained major damage during Meteorfall, but had managed to recover - thanks to the efforts of its people. Plans for a large celebration were underway.
Vincent Valentine is summoned to the celebration by Reeve Tuesti, an old comrade who fought by his side three years ago in the stuggle against Sephiroth...
As festive participants fill the streets and celebration envelops the town, a mysterious group of soldiers attacks without warning. People all over the town are gunned down or captured by these unindentified invaders. Vincent bears witness to the tragedy unfolding around him and leaps into action. What he doesn't know is that soldiers are also looking for him...
¤ Specifications
Platform:
PlayStation 2
Developer:
Square Enix
Publisher:
Square Enix
Players:
1
Discs:
1
¤ Screenshots



¤ Release Dates

Japan:
26/01/2006

USA:
15/08/2006

Europe:
17/11/2006
¤ Box Covers
Japanese version
United States version
European version