Game Information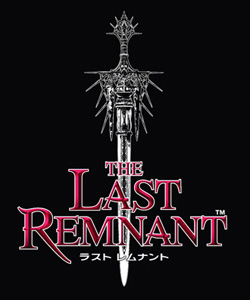 Mitra, yama, qsiti, sovani...
These four races exist in one world.
In ancient times, mysterious artifacts referred to
as Remnants were discovered all over the world.
No one knew how or why they were there; many questions arose.
But regardless of the lack of answers,
the Remnants were used for their awesome powers, and soon,
this became the way of the world.
However, these great powers caused a rift in the world's balance.
Equality was replaced by those who ruled and those who were ruled over.
War was inevitable...
A thousand years later is when this story begins.
¤ Specifications
Platform:
PlayStation 3, Xbox 360, PC
Developers:
Square Enix
Publisher:
Square Enix
Players:
1
Discs:
2 DVDs (Xbox 360 & PC)
¤ Screenshots



| | | | |
| --- | --- | --- | --- |
| ¤ Release Dates | PlayStation 3 | Xbox 360 | PC |
| | | | |
| --- | --- | --- | --- |
| Japan: | Cancelled | 20/11/2008 | 09/04/2009 |
| USA: | Cancelled | 20/11/2008 | 24/03/2009 |
| Europe: | Cancelled | 20/11/2008 | 20/03/2009 |
Japanese version

United States version

European version

Japanese version

United States version

European version